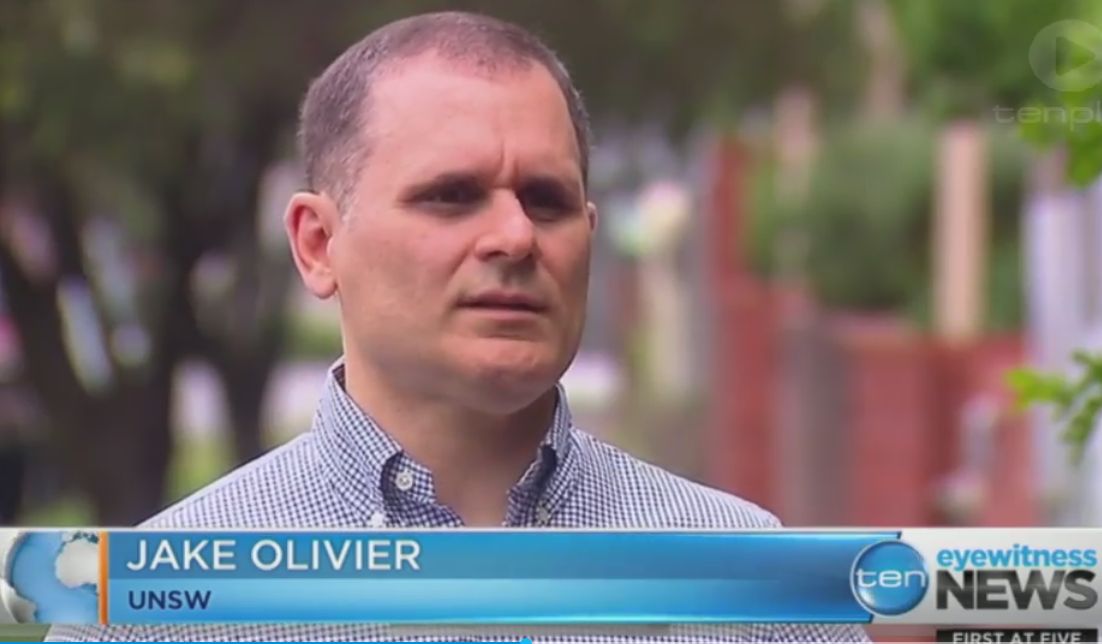 Associate Professor Jake Olivier featured in a Channel 10 Eyewitness News broadcast over the weekend, which discussed proposed laws which would require skateboarders and scooter riders to wear helmets. The decision is pending the outcome of a review ordered by the NSW government.
A/Prof Olivier said that helmet-wearing cyclists who encounter a collision with a motor vehicle have better safety outcomes than those without a helmet. He mentioned, however, that it can be a challenge implementing these types of public health interventions, so it is up to the government to comprehensively assess whether the plan will be beneficial.
A/Prof Olivier's research focuses on statistical methods applied to epidemiological, psychological and population health data. His main application area has been in road safety research with a focus on the assessment of bicycle helmet legislation and other safety interventions. Much of his current research is in collaboration with Transport and Road Safety (TARS) Research.
Watch the broadcast: