Date:
Tuesday, 15th December 2020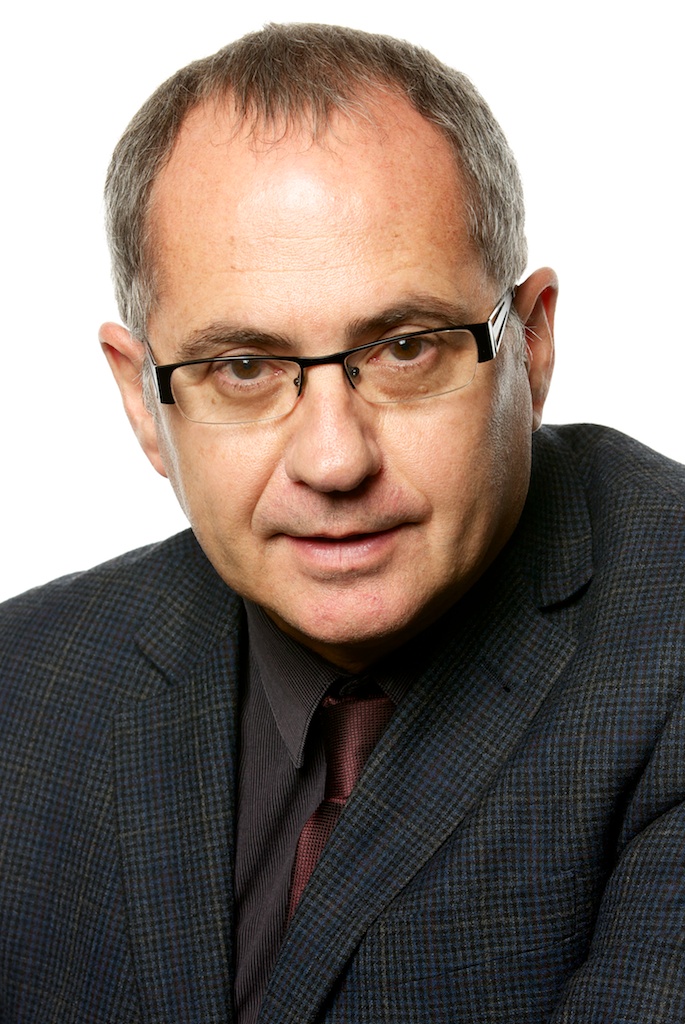 We pay tribute to Professor Bruce Henry, who is retiring as Head of School after almost nine years in the role.
In June 2020, an email from Professor Emma Johnston, Dean of Science, hit our inboxes. It conveyed the news that our much-loved Head of School Bruce Henry had made the decision to retire in December.
In a year marked by upheaval and volatility, it was a hard pill to swallow. Our School community, although apart due to remote working arrangements, entered a phase of collective mourning.
It isn't an overstatement to say that Bruce is universally adored. During his years as Head of School, he garnered the respect and affection of young students and seasoned professors alike.
Bruce first arrived at UNSW as an undergraduate student in the late 1970s. An outstanding student who won the University Medal, he graduated with a BSc (Honours I) in Theoretical Physics. After completing his PhD – also at UNSW – he landed in the cooler climes of Canada in 1984 for his first postdoctoral position, at the University of Waterloo. Arriving back in Australia after his northern adventure, Bruce undertook a postdoc followed by a prestigious QEII Fellowship at ANU's Institute for Advanced Studies.
He returned to UNSW in 1991 as a Lecturer in Applied Mathematics, was promoted to Senior Lecturer in 1994, Associate Professor a decade later, and Professor in 2012. Bruce served as Deputy Head of the School of Mathematics and Statistics for the majority of Tony Dooley's four-year tenure as Head.
Bruce commenced as Head of School in early 2012. He declared that under Professor Dooley's leadership, the School had "grown in stature. We are now in a superb position to build on this".
And build, Bruce did. 
Under his thoughtful and strategic stewardship, UNSW Mathematics and Statistics has been hoisted to new heights. For several years, the School has achieved back-to-back number one rankings nationally for Mathematics by the Academic Ranking of World Universities and US News. We attained the top rating in the Mathematical Sciences, and in our four main areas of research focus (Pure and Applied Mathematics, Statistics, and Oceanography), in the most recent (2018) ARC Excellence in Research for Australia exercise.
Bruce's leadership style has been characterised by great vision, energy, compassion and presence. He has adeptly used UNSW Central initiatives to make strategic research hires across Pure and Applied Mathematics, Statistics and Oceanography.
Bruce spearheaded the expansion of our teaching programs, substantially growing the Advanced Mathematics Honours program and enabling the introduction of a postgraduate program in physical oceanography. Early on, Bruce could perceive data science's transformative impact on society and the economy. He worked tirelessly with colleagues to establish the Bachelor of Data Science and Decisions, oversaw the roll-out of postgraduate data science programs, and supported the founding of the UNSW Data Science Hub. 
He embraced the university's move to Education Focussed academic roles and the recognition and prominence it gave to the excellent teachers within the School.
Bruce nurtured a harmonious and inclusive community where staff are proud to work. We added equity and diversity events to our School's event calendar, and held social gatherings where academics, professional staff, visitors and research students were all welcomed.
Admired for his calm, considered and accessible approach, Bruce ensured that staff were supported and treated as individuals, with warm advice and mentoring readily offered. He has been skilled at identifying and nurturing people's strengths and advocating strongly for staff and their career advancement. Bruce has led by example with a prodigious work rate, bringing style and excellence to everything he does. In an ever-changing and often frenetic working landscape, his human touch was refreshing. 
Bruce made it a priority to remedy the underrepresentation of women in the mathematical sciences. His efforts included supporting the first four women for promotion to Professor in the School, developing the Data Science and Decisions Ambassador program, providing students with space for a women's study room, and establishing relationships with prominent Australian academics via UNSW Women in Mathematics and Statistics Ambassadorships. Our Girls Do the Maths program also went from strength to strength, growing from tens of student participants in 2012 to several hundred in recent years.
Understanding the importance of cultivating a connected student cohort, Bruce instigated our annual Advanced Mathematics Day, facilitated stronger ties to our student societies, greatly increased our student participation in the UNSW Co-Op Program and supported the idea for an annual Postgraduate Conference.
The School hosted a vast array of major conferences, workshops and public lectures under Bruce's leadership, including 2013's Limits to Growth Symposium which featured eminent researchers, experts and media identities and drew hundreds of people onto campus.
Bruce's great intellect and intuition enabled the School to prepare, grow and innovate. Much of our pioneering work in the online sphere is testament to his foresight. He ensured the School was an early adopter of online teaching technologies, and we launched the MERLIN Studio - our digital teaching and research space - in 2014. When the pandemic hit earlier this year and required a speedy switch to online learning across the university sector, the School's ability to rapidly meet the challenge put us in an enviable position.
Bruce steered the School through turbulent times of another sort when workplace change came knocking. None of us will forget the way he navigated these challenges: with great sensitivity, empathy and integrity.
Meanwhile, Bruce continued to build on his exceptional research reputation, where he has been a pioneer in developing and combining continuous time random walks, fractional calculus and stochastic analysis, to provide a new paradigm for modelling these systems. He attracted a slew of ARC Discovery grants supporting his work. During his tenure as Head, Bruce has been recognised with a Fellowship of the Australian Mathematical Society and, more recently, with a Fellowship of the Royal Society of New South Wales.
Bruce enriched the School, the university, the Australian mathematical community and the wider community in immeasurable ways. He facilitated and oversaw our mentoring scheme with Matraville Sports High School, greatly increased our professional development for high school maths teachers and was part of the successful bid to bring the International Congress on Mathematical Education to Sydney in 2024. Bruce's breadth of expertise and altruistic qualities have seen many consult him for advice and direction. 
The School is now in a stronger and more visible position than ever, as a highly sought-after place to work and study with a strong sense of identity and pride.
Bruce will be a leader remembered for many attributes, but none more so than his generosity of spirit. 
We thank Bruce for his wonderful leadership and friendship and wish him all the very best for this next chapter of his life.
Bruce, we will miss you dearly but hope you have a magnificent time in retirement, pursuing your interests in music and surfing and enjoying the sunnier vistas of the Mid North Coast.
---
By Susannah Waters
Bruce Henry will maintain a connection to the School as an Emeritus Professor.
Adelle Coster has been announced as the new Head of School at UNSW Mathematics and Statistics.